Savuré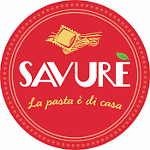 Savuré is a gourmet Fast Casual Dining chain inspired and dedicated exclusively to fresh Pasta. The focus of the project revolves around the idea of exaltation of fresh pasta, Italian culinary excellence, appreciated worldwide.
Pasta is prepared on site according to the highest quality policy and tradition. The premises include a gastronomic workshop at sight for the preparation of the fresh product and a room for on-site consumption of cooked pasta.
The speed of service, combined with the elegance and comfort of the rooms, makes Savuré the perfect experience for those who love high-quality dishes, with excellent and balanced ingredients, served quickly and suitable for lunch or a quick dinner.